Harriet Johnson – Musical Director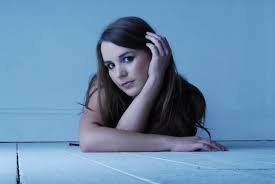 Born in Staffordshire, Harriet was brought up in a highly musical family thus fuelling her great passion for music. She began singing at a very early age and has always sung with many choirs including the English Concert Singers. It is through her choral training that she has developed as a concert singer, performing in choirs and as a soloist at venues all across the country including The Royal Albert Hall, The Royal Festival Hall, Symphony Hall and National Indoor Arena.
In recent years Harriet has taken a special interest in anatomy and physiology of the voice and is a prime advocator of vocal health and safe singing. She continues her own development as a singer and singing teacher at The Royal Academy of Music in London, where she has the privilege of training under some of the best voice specialists in the world.
Since graduating from the department of music at The University of Sheffield, Harriet has been teaching singing and music in schools and colleges throughout Staffordshire and Yorkshire. She was a resident teacher of singing and music at SLP College, a specialist Performing Arts college in Leeds for a number of years but has recently accepted a new post as Lecturer in Music, in North Staffordshire.
In 2006 Harriet took a conducting post with The University of Sheffield Singers' Society, directing the society's Small Groups, Socii Cantorum and the Ladies Choir. Both choirs are young, thriving and successful and are highly acclaimed performers for the University and South Yorkshire.
Her role as a choral director has led to her working a number of exciting projects for TV and Radio including the BBC and ITV. On such projects she works as a director, vocal coach and music advisor.
Harriet is delighted to be working with Stone Choral Society and is looking forward to returning to her home county.
Visit HarrietJohnson.co.uk
---
Stuart Johnson – Deputy Musical Director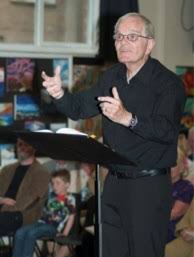 Stuart Johnson is the Deputy Musical Director at Stone Choral Society. Stuart's long musical career has involved lecturing in Northumberland, playing in the band of the King's Dragoon Guards and finally becoming Head of the Staffordshire Music Service.
Stuart has had extensive experience as adjudicator, examiner and conductor of choirs and bands.
He has published over 80 pieces of music, mostly for wind orchestras and brass bands.
---
Jennifer Hames – Accompanist
Jennifer Hames is a pianist, violinist, teacher and composer based in Stone. Graduating from Keele University with a 1st class music and sociology/social anthropology degree in 2000 she then went on to do a composition based MA in modern music. She performs regularly as a pianist and accompanist, she is the accompanist for Cantemus Chamber Choir based in Stafford, and her most recent solo performance was a recital of Czech music as part of Keele University's music forum in December 2013. As a composer she has had several collaborative CD and vinyl releases, including an imminent CD release on the alternative American music label Beta-lactam Ring Records.
Jennifer is a private piano and violin teacher who also teaches at St Dominic's Priory School, Stone and St Bedes School, Bishton Hall, near Stafford.