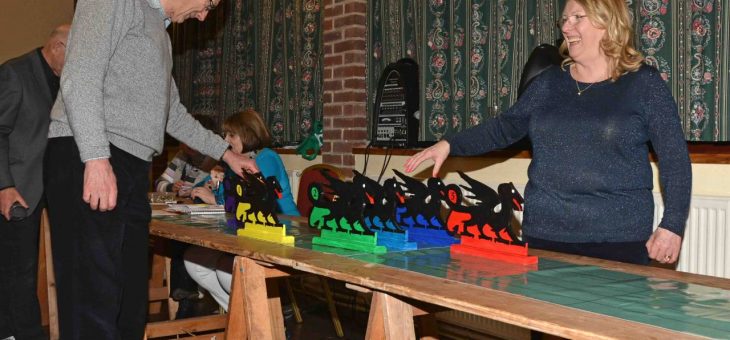 Friday 4th October 2019, Swynnerton Village Hall, 7 for 7.30pm.
We have held this fun social event once before so come along and bring your friends to watch the colourful dragons progress to the finish.
Tickets £10, from choir members. Tickets include a home cooked pork bap with trimmings (or salmon if prior notice given), salad and a dessert. Bring your own drinks. Email info@stonechoral.org.uk or telephone 07885 896651 for further information.