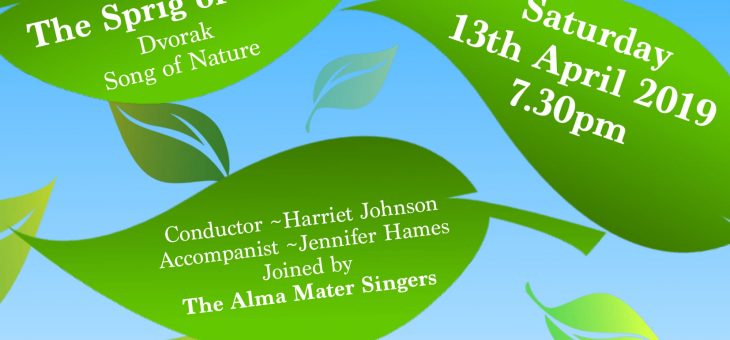 Take the musical equivalent of a fresh spring walk in the countryside listening to songs inspired by nature and all things pastoral. Stone Choral singers will be providing a medley of songs including traditional British folk songs arranged by Rutter. Hear the gentle birds sing, the plaintive woes of lovers in wooded glades and fields and maidens waiting for their lover to return. Then be transported to the Czech countryside to hear the
beautiful Songs of Nature, a series of pieces by Dvorak, .
The concert will also feature the Alma Mater Singers, a small ladies group who met Harriet at university in Sheffield and continue demonstrate their love of singing by performances in various locations. This will be their first appearance in Stone.